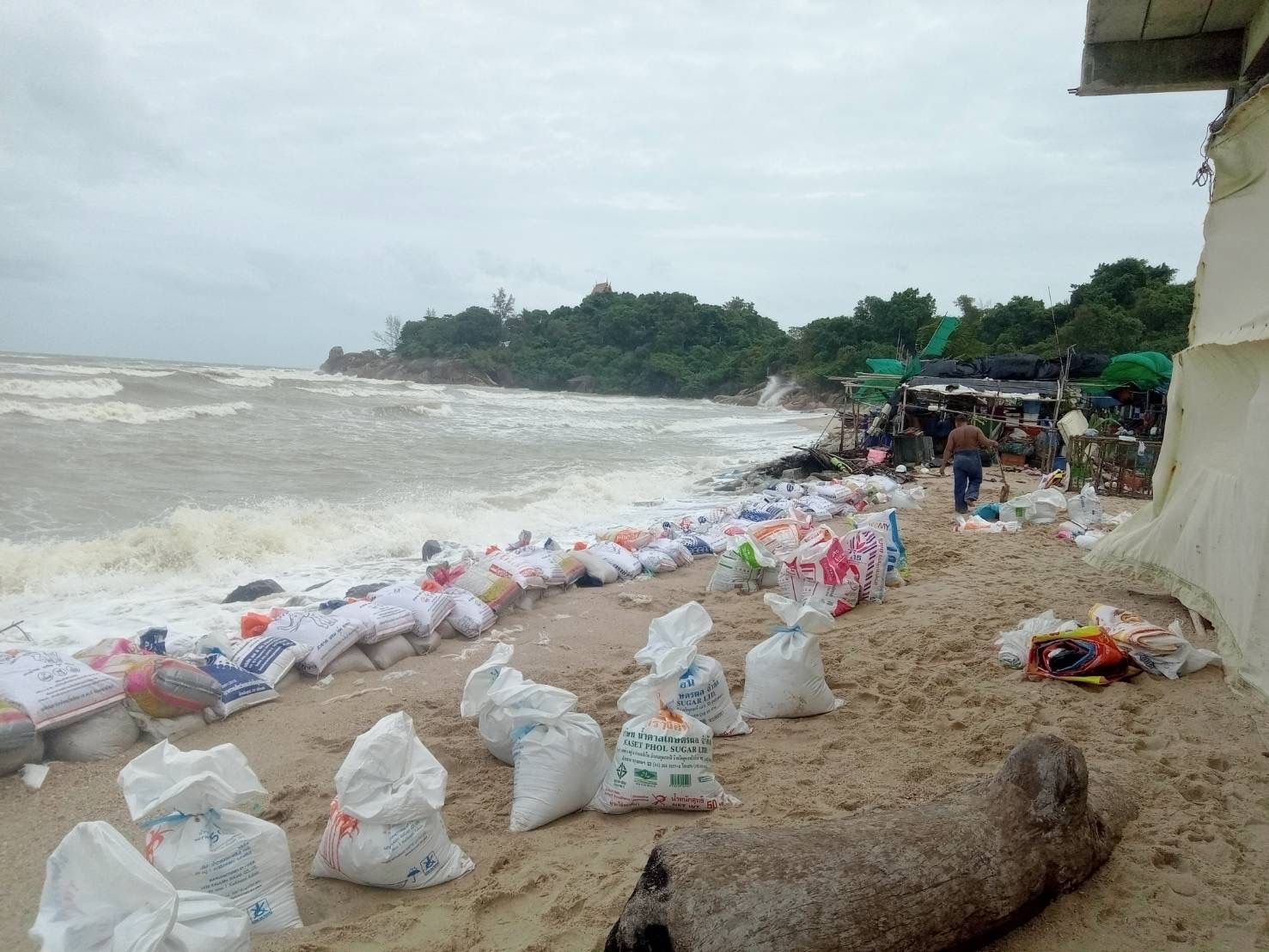 Taken by Boonbangon Chanachote
There is a growing recognition of the urgency to tackle the climate crisis. However, the recent COP26 climate summit held in Glasgow, Scotland, showed that 'not enough' is being done to cut global emissions, and that the world remains dangerously off track if it is to limit global warming to 1.5 degrees C by 2030.
We only need to look at recent catastrophic extreme weather events to see what the future holds as our planet continues to warm. Torrential rains that result in devasting floods and landslides, extended dry season and heatwaves leading to severe droughts, water shortages, and uncontrollable wildfires, out of season and stronger tropical storms causing storm surge and coastal floods. With climate change creating new patterns of weather-related hazards and exacerbating existing vulnerabilities, these 'unprecedented' events are set to become the new norm.
Scientific evidence provided by the Intergovernmental Panel on Climate Change (IPCC) concludes that climate impacts are not only unavoidable and irreversible, but the effects of extreme weather events will be unevenly felt by less-developed countries with far greater cascading social, environmental, and economic costs. Within these countries, it is the poor and marginalised community groups who are considered the most vulnerable to the negative impacts of climate change.
Responding to climate change requires an understanding of climate impacts, vulnerabilities, and the future risks associated with a changing climate. One useful approach, climate vulnerability assessment, is often used to identify local priorities and inform policies and measures that adapt to climate impacts. However, climate vulnerability assessments commonly identify who is vulnerable rather than why. To reduce vulnerability, understanding the underlying causes is a vital element of response, thus, the need to go beyond identifying 'who' is vulnerable.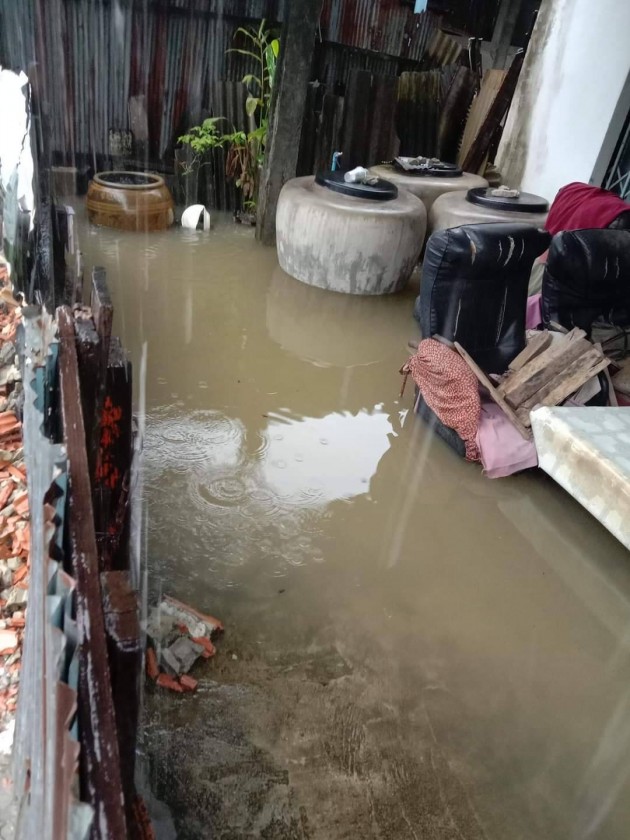 Taken by Boonbangon Chanachote
The term 'vulnerable' is widely used across different disciplines. As we have witnessed during the global pandemic of Covid-19, people who are at risk and more susceptible to the virus are described as 'vulnerable'. But is this vulnerability the same as being vulnerable to climate change? Are they the same group of people? Are the root causes the same?
An EU-funded project, Strengthening Urban Climate Governance for Inclusive, Resilient and Sustainable Societies in Thailand (SUCCESS), is seeking to better understand why some communities are more vulnerable to climate impacts and other non-climate shocks, and to empower local civil society organisations to play a critical role in inclusive urban climate resilience efforts.
In the southern city of Songkhla, Boyang informal settlements and urban poor communities are located in coastal, low-lying areas. In the northeast, the informal settlements and urban poor communities reside along the Khon Kaen city railway track, and in the wetland areas of Ban Phai. These communities are all living in naturally at-risk areas in poor housing conditions, with limited or no access to basic services and critical infrastructure, such as drainage and piped water. As the cities continue to expand with more large-scale infrastructure development, the lack of land ownership means they are faced with the insecurities and uncertainties associated with eviction threats.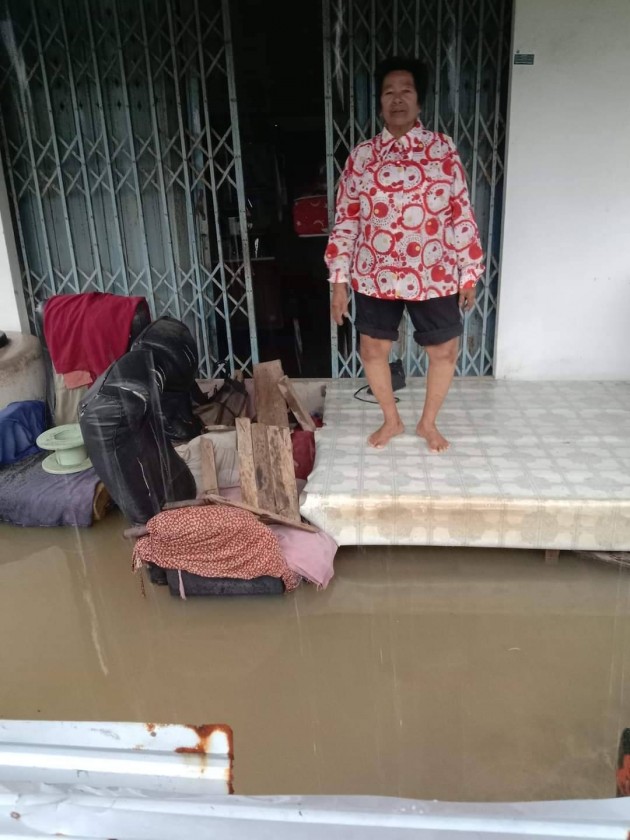 Taken by Boonbangon Chanachote
All three case study communities are vulnerable to climate change not only because they are poor, but because they also lack critical social structures and basic infrastructure that support their livelihoods and needs for day-to-day living. With limited or no access to welfare or state assistance, any crises, big or small, pose setbacks and a continual 'process of recovery'. Where they live, and the low quality of dwellings, contribute to their susceptibility to weather-related crises. However, uncontrolled urban sprawl, drastic land use change, and poor urban planning and design are also important contributing factors which are driving uneven impacts across different social groups and increasing disproportionate exposure to disasters.
In the scientific field of climate change adaptation, attention has been drawn to capacity as a common explanatory in risk and vulnerability assessment frameworks – such as the adaptive capacity to adjust and respond to changes, or the capacity to bounce back. But we must ask further – what shapes adaptive capacity?
Although the communities experience similar socio-economic problems, local causes of vulnerabilities, and capacity to adapt, vary across communities, households, and gender. Social, political-economic, and structural variables must also be examined to better understand the determinants of vulnerability. As climate impacts and vulnerabilities vary across localities, social groups, and economic sectors, informed and equitable adaptation options must be developed taking account of targeted and specified contexts, in order to avoid creating new problems through maladaptation.
Recognising the importance and urgency of climate impacts and vulnerability in the urban context, the European Union (EU) has entrusted the Thailand Environment Institute Foundation (TEI) and its project partners, the Center for Civil Society and Non-profit Management (CSNM) at Khon Kaen University, Songkhla Community Foundation (SCF), and Maastricht University (UM, the Netherlands), to strengthen the capacity of civil society organisations in Thailand. The project will play a critical role in enhancing community adaptive capacity and improving urban climate governance practices.
---
Author
Dr Pakamas Thinphanga
Pakamas is an independent researcher. She is currently leading a five-year project funded by the European Union, as Project Director of 'Strengthening Urban Climate Governance in Thailand' at the Thailand Environment Institute (TEI). Pakamas is a Co-investigator of UK Global Challenges Research Fund project 'Transforming Political Capabilities for Equitable Resilience'.
ป้ายคำ